About Richmond Housing Trust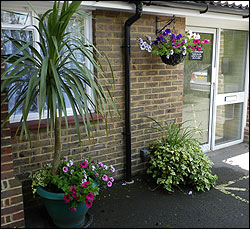 Our History
Richmond Housing Trust was set-up as an independent Charitable Housing Trust during the 1960's. The Trust was orginally called Worthing Society for the Blind Housing Trust, but changed its name and partially amended its rules in 2012 to offer supported housing to a wider section of the community.
We welcome applications for residency at Richmond House from all adults who have visual impairment, adults with other physical disabilities and those who are 55 years and older from within the local area.
We currently own one property (Richmond House), which was opened by The Duchess of Norfolk on 9 June 1966. The building is on two floors with full wheelchair access and a lift to the first floor.
Trustees
Eight Trustees manage the Trust and meet regularly throughout the year. All are working or retired professionals with many years experience of working within the charity sector.
The Trustees and the staff at Richmond House work together to ensure that the residents maintain their independence with respect and dignity in a secure environment.
Warden
There is a non-resident Warden at Richmond House who is appointed by the Trustees to ensure the well-being of all residents. The warden lives off site and attends Richmond House daily from 08:00 to 14:00 thus ensuring there is a point of contact in the event of any emergency.
In the Wardens absence, during holidays or periods of training, a Deputy Warden is available Monday to Friday and on-call at weekends. At all other times when the Warden or Deputy Warden are not in attendance at Richmond House, there is a 24/7 careline support system in place ensuring that contact is available in the event of an emergency.
Registrations
Registered under the Industrial and Provident Societies' Act 1965 - Ref No 16798R
Member of the Housing Ombudsman Scheme.
Member of the National Landlords Association (NLA).