Residency at Richmond House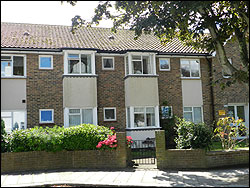 Richmond House
Richmond House is a secure complex consisting of 12 flats, offering secure, independent, supported living. All Flats are available on a secure tenancy enabling residents to live in the property for as long as they wish, providing security of tenure and peace of mind. We firmly believe that whatever your age or physical disability, this should not be an impediment for enjoying a full and meaningful life.
Benefits of Residence
As a supporting Housing Trust, there are many benefits for residents living at Richmond House, with rents being fully inclusive of the following:
All Utility Bills (Heating, Lighting and Water)
On-Site Warden support Monday to Friday between 08:00 and 14:00
24/7 Care-Line call system
Weekly Cleaning of Flats for residents who are visually impaired
Fully equipped Laundry room
All maintenance charges
Rental Accomodation
At Richmond House we have three types of Flats available - Studio Flats, One bedroom flats and a two bedroom flat, all flats have their own kitchen and bath/shower room.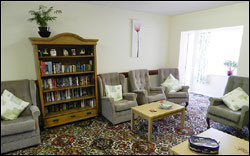 Social Events
At Richmond House there are many Social Events organised throughout the year. These range from birthday celebrations, Fish and Chip Suppers and Barbecues in the enclosed rear garden during the summer months. The highlight of the year is the Richmond House Christmas Party, which is laid on by the Trustees for all residents and their families. It is a well attended evening, giving friends and family the opportunity to get together and celebrate Christmas.
Independent Living
It is a condition of the Housing Trust that residents must be capable of independent living. However, the Warden and Trustees do all that is possible to allow residents to remain in their own home, provided they do not become a risk to themselves or other residents.